A CLEAR THEME
If you've been keeping track of our blogs, you'd have realised a clear theme by now. That we absolutely love to shout from the rooftops how great London is. Look: London is innovative, interesting, fabulous for fashion, film and food. And it's home to 2 of our 3 venues (shout out Embankment and Proud City!) What's not to love?
From hosting one of the greatest ever Olympic Games, to inventing the Christmas cracker and the Tube (yes, really!), to serving as a muse for countless books and televisions shows, to being one of the world's top tourist destinations year after year – it's undoubtedly one of the greatest cities on this planet we call home.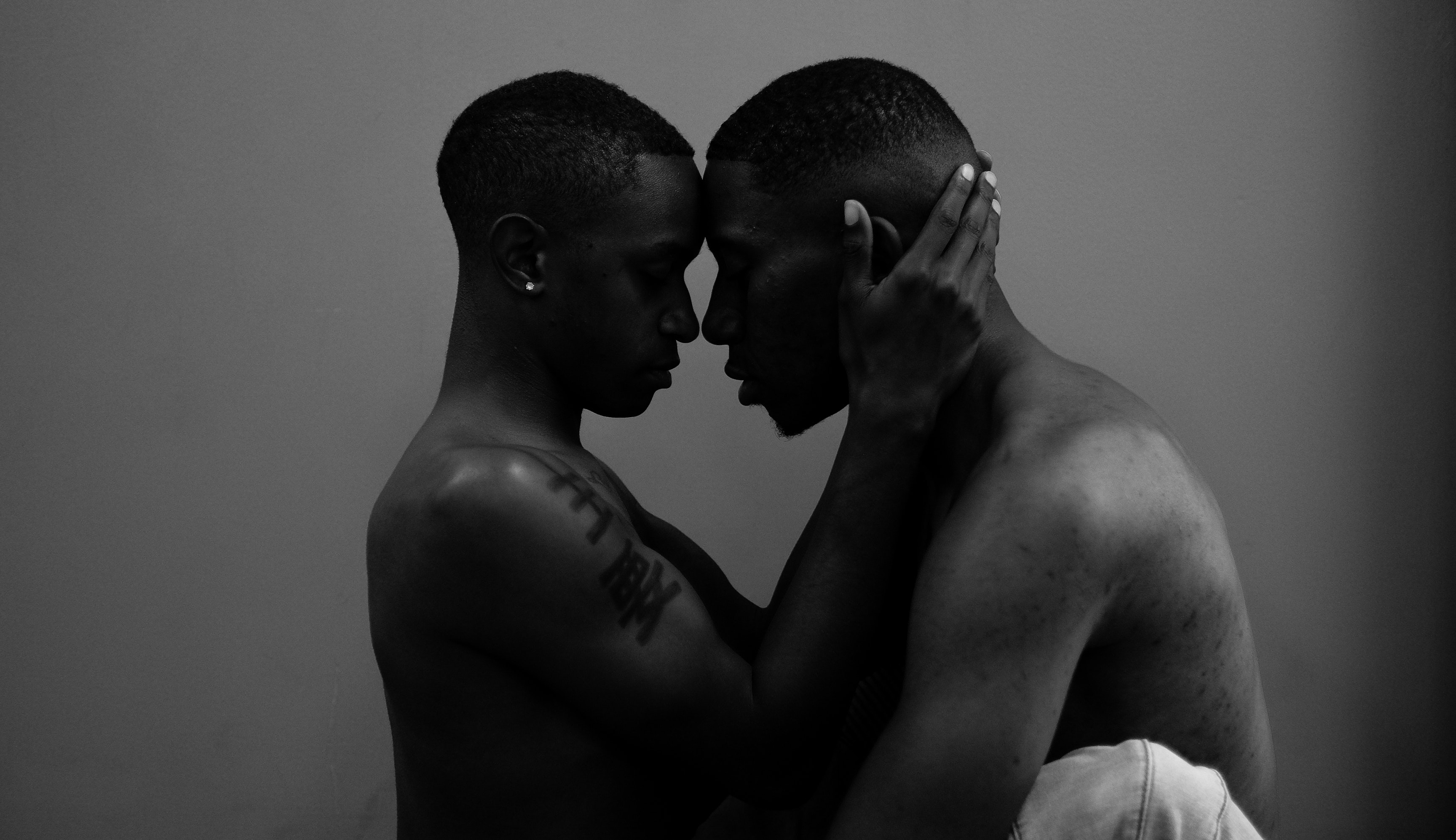 A FORWARD-THINKING CITY
It's open-minded mentality draws in eclectic folks from all walks of life. And as it turns out, it's (unsurprisingly) extremely inclusive to the queer community, too. For decades past, LGBTQIA+ folks have flocked to London for multiple reasons. From all corners of the globe, queer folks move to find likeminded friends of the rainbow community, and to find a home where they can finally be their authentic selves.
And London does not just "tolerate" queer folks, far from it. London celebrates them (as it should!). Fun fact: one of the first ever recorded gay bars in London was The White Swan way back in 1810! Another fun fact: London saw a whopping 30,000 people walking in the annual pride parade! And another fun fact: the first ever London Pride parade was way back in July of 1972! But all fun facts aside, as well as New York and Berlin, London is widely known as one of the hubs for gay guys, queer gals and non-binary pals. That's what we love to hear.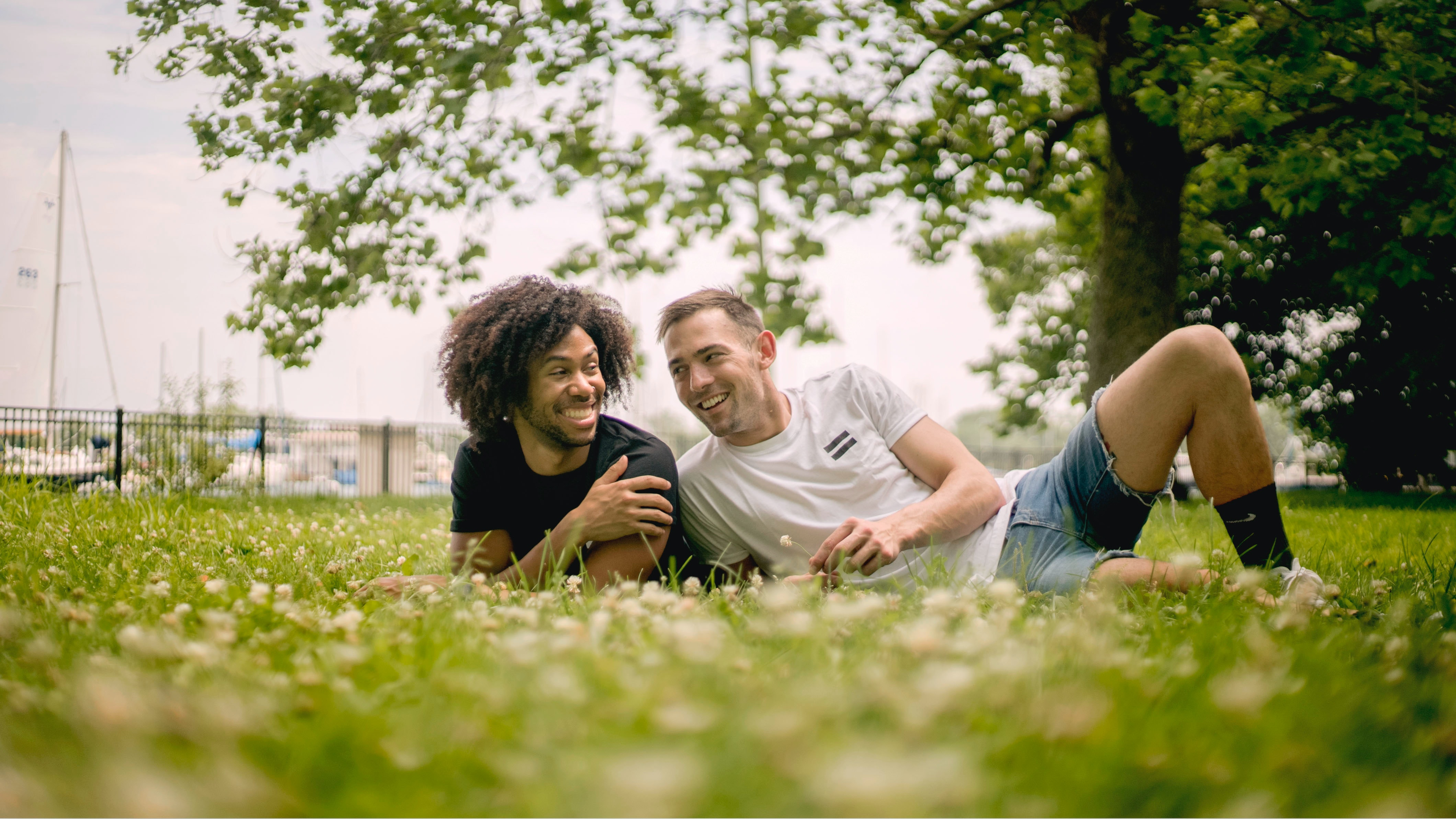 LGBTQIA+ HANGOUTS ACCROSS THE CITY
Whether you want a pub for a relaxed pint or happy hour, a pleasure-seeking night at a superclub, or a cool retro bar for your next date, London's got it. But in its true London fashion, the mass number of gay bars makes it feel impossible trying to find the best one.
MORE GAY BARS THAN OUTFITS IN ELTON JOHN'S WARDROBE
But we hear you. "Which gay bar in London does karaoke nights?" "Or how about any cool gay bars in South London?" "Or ones close to Charing Cross and King's Cross?" "Can you recommend a gay bar with Drag Queens?"
"How about a lively gay bar in South London that does club nights and has dance poles?" "Or do you know an East London pub that's also a gay bar?" "Do you know any gay bars with over three floors?" "Or gay bars that regularly do themed nights?" Questions, questions, questions…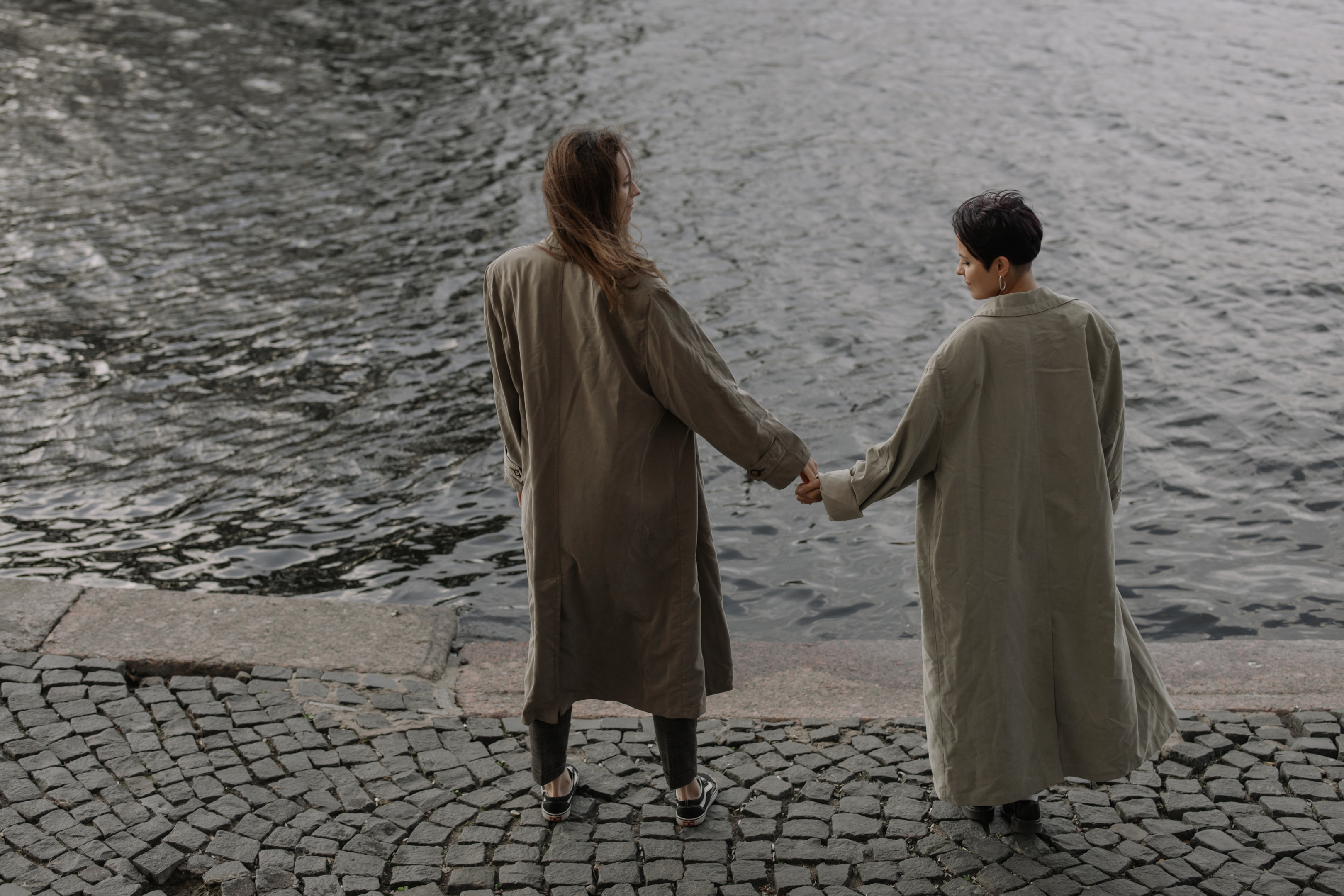 THAT'S WHERE WE COME IN
We're here to give you the info about the top gay bars in London so you don't have to aimlessly walked the city streets or traipse through those dreaded Google Reviews for hours on end.
In all seriousness, no matter how you identify, being clued in about where to go to find like minded folks is a huge part of feeling included in this diverse city.
And we at Proud would love to help with that. Fancying a night out in a London gay bar? Once again, Proud has you sorted. Check out our list of London's top gay bars in 2023 below.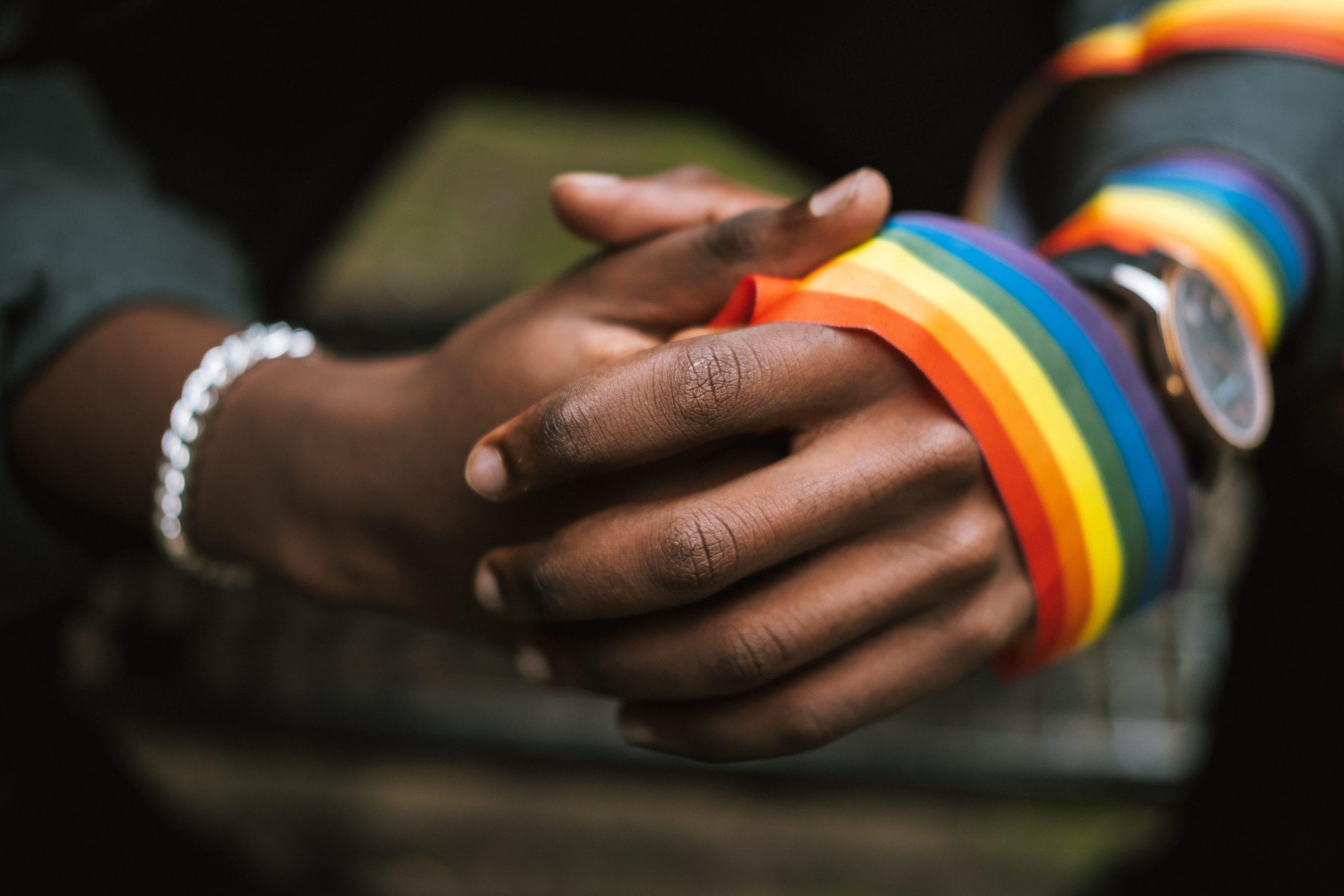 COMPTONS OF SOHO
We're starting things off in Soho, the gay district in London. We'd be silly not to start here. So we're kicking off our list of London's best gay bars with Comptons of Soho, on Old Compton Street. Established in 1986, Comptons of Soho is one of the founding Fairy Godmothers of London's gay bar scene.
Let's just say they've been serving drinks to queer folks back when the late great George Michael was still in Wham. Comptons of Soho has 2 bars and a quiet lounge area, and hosts a weekly pub quiz. Plus it has some vibrant DJ nights, too! A bit of something for everybody.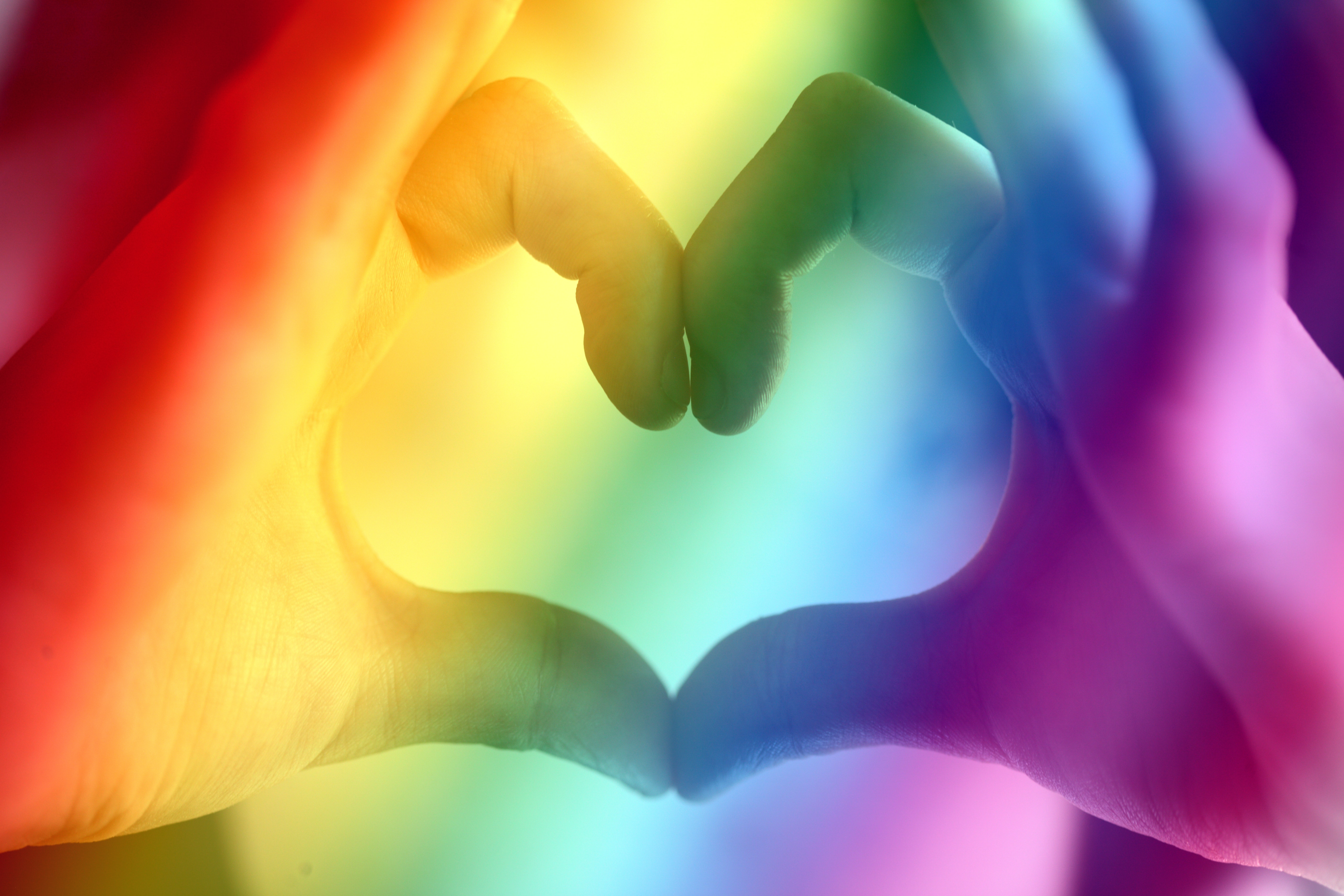 G-A-Y
We're sticking in Soho (for now) for the next hot gay establishment on our list – the aptly named G A Y Bar. Fun fact: the bar and club was opened in 1976 – so it's actually older than Comptons! The bar has 3 floors that are always chock full of cheap drinks, young queer folks, Lady Gaga songs and good vibes. And this cheeky establishment's got a naughty older sister venue, G A Y late. They have a later licence for those who want to party until the early hours.
KU BAR
If you love huge gay clubs in London, this one's for you. The mighty Ku Bar is located a stone's throw from Leicester Square and is one of the biggest and best super-clubs in London. It's got three floors to dance the night away, plus a vibey DJ room in the basement. Ku Bar is definitely a prime spot for throwing shapes until the sun comes up. Alexa, play Born This Way.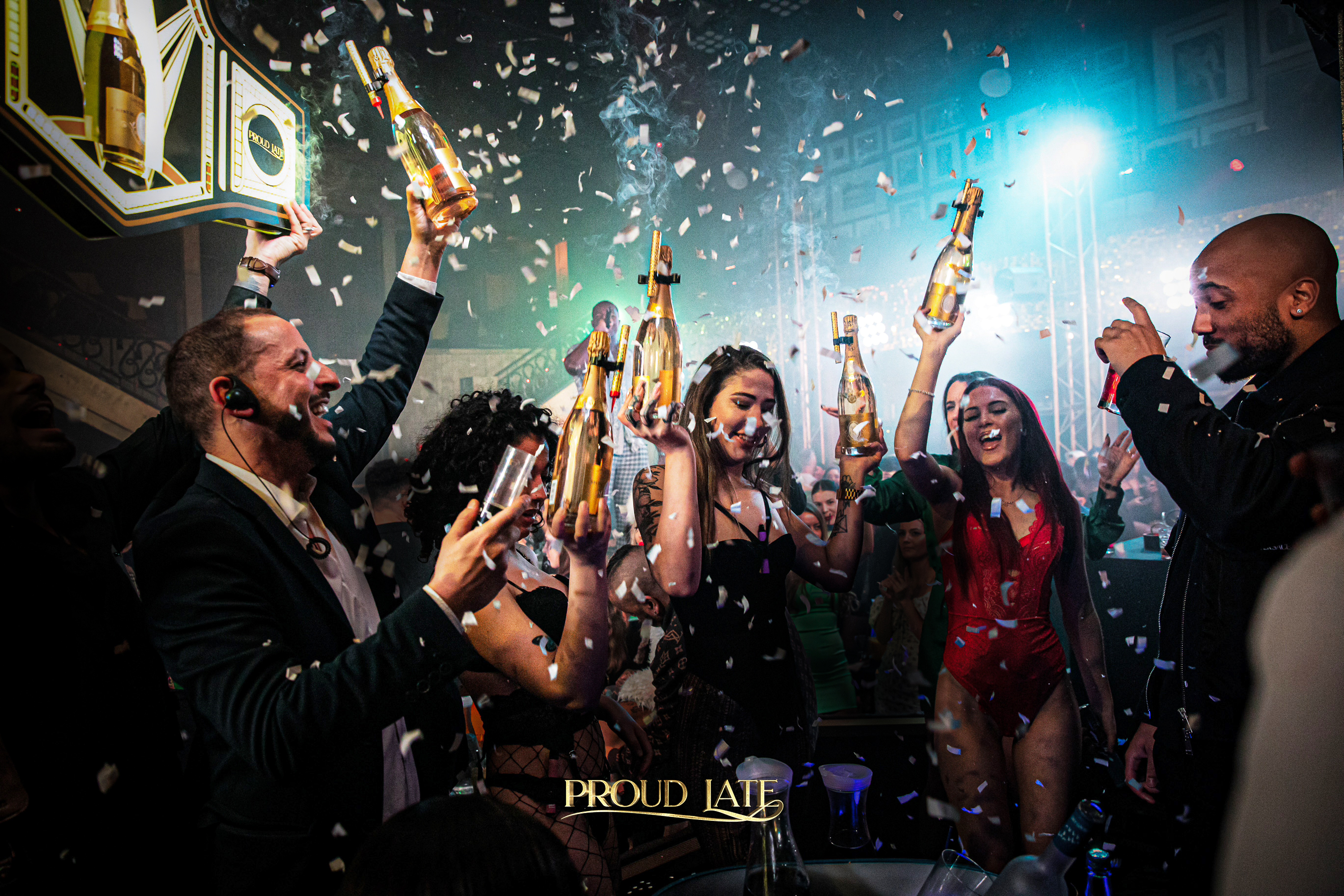 PROUD LATE
Next we're onto an old reliable. And it just so happens to be one of our own venues, too. Yes, we're tooting our own horn (again). But to be honest, it deserves to be tooted. Especially when it concerns Proud Late. Proud Late takes place at our flagship Embankment venue on the iconic Victoria Embankment. When the clock strikes midnight, our daring cabaret venue transforms into a roaring superclub.
Proud Late has seen the likes of Drake, Tyga, Stormzy, Wiz Khalifa and more grace our grand stage. But (way) more importantly, we're a safe haven for all members of the LGBTQIA+ community.
No matter your preference, background, or how you identify, it's so important for us to not only be inclusive, but be a safe space for queer folks to drink, dance and socialise.
Proud late boasts lots of events (including gay listings london embankment) so be sure to check out the 'whats on' page to see whats happening!
WEST 5 BAR VAUXHALL
Next up we've got West 5 bar down in South Ealing. Another "golden oldie" in London's gay bar scene, West 5 Bar rang in its 25th birthday in 2018! Some folks could say its a retro bar as it has all the amenities of a good old fashioned pub. A grand piano, pool table and a plethora of loyal regulars – what's not to love? So next time you're in Vauxhall, check out West 5.
DUKE OF WELLINGTON
Funnily nicknamed "The Welly", Duke of Wellington is another Soho staple. And much like the other gay bars in Soho we've mentioned, it's been alive and kicking for over 25 years now! Situated right by Leicester Square and Piccadilly Circus, the spot's known for weekend DJ events and cheap drinks (for London anyways). Plus the bar staff are super cool and hands on.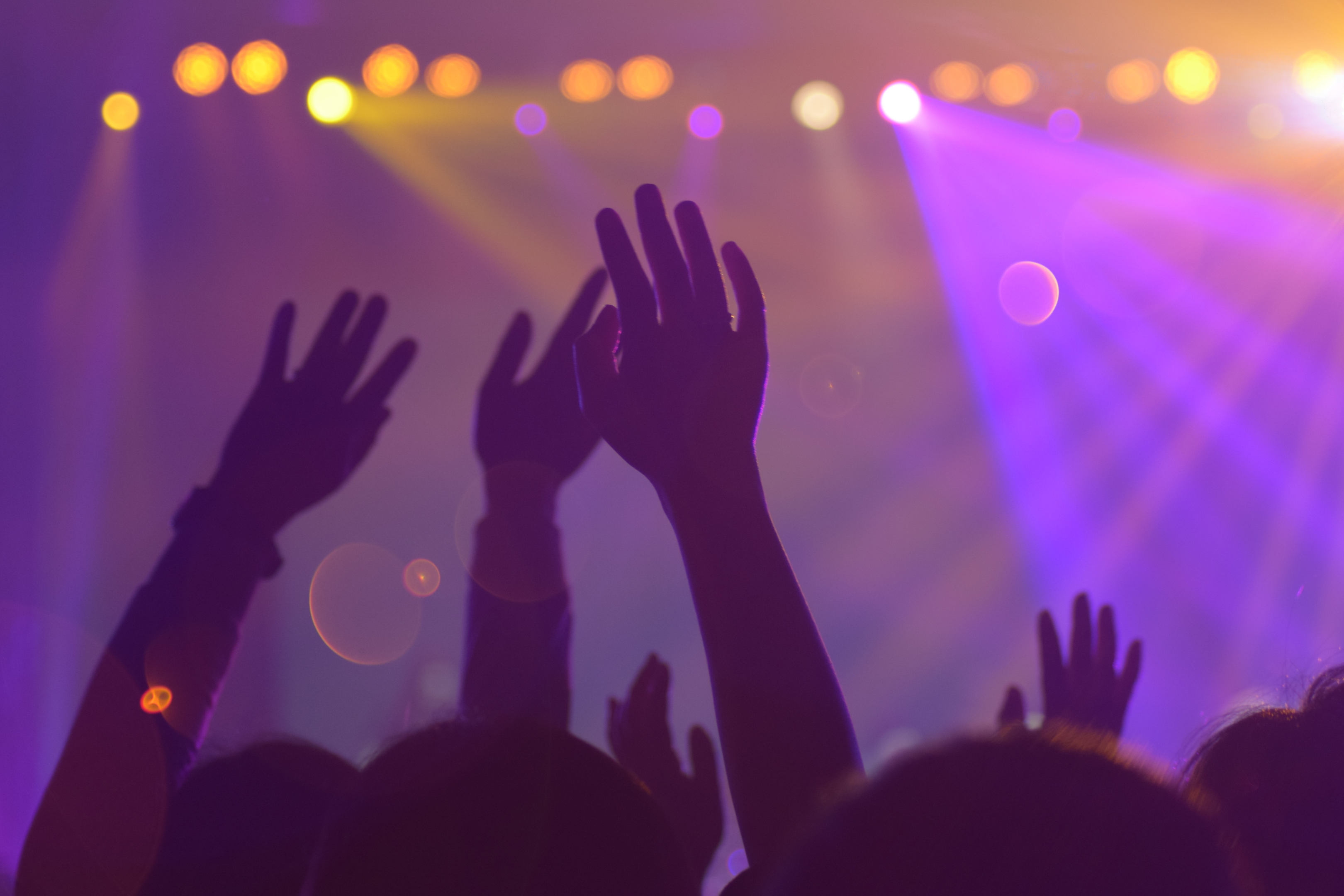 HEAVEN
Next, we're heading to Heaven. Not the heaven you think, though. The Heaven on Earth. Opening back in 1979, the dance club has been going way before RuPaul started his Drag Race. And Heaven's not just London-famous, it's world-famous. And draws in crowds from all 4 corners of the globe. It's globally known for having state-of-the-art sound and lighting fixtures and throwing mighty DJ events of epic proportions.
FREEDOM BAR
Whether you're looking for a cosmopolitan bar, or a spot for an evening of dancing, look no further. Because Freedom's got both. It's got a groovy bar on the ground floor that serves champagne and yummy cocktails in abundance, and a basement full of dance poles, banging tunes and disco balls. In other words, it's business in the front, and party in the back…Alexa, play George Michael's Freedom.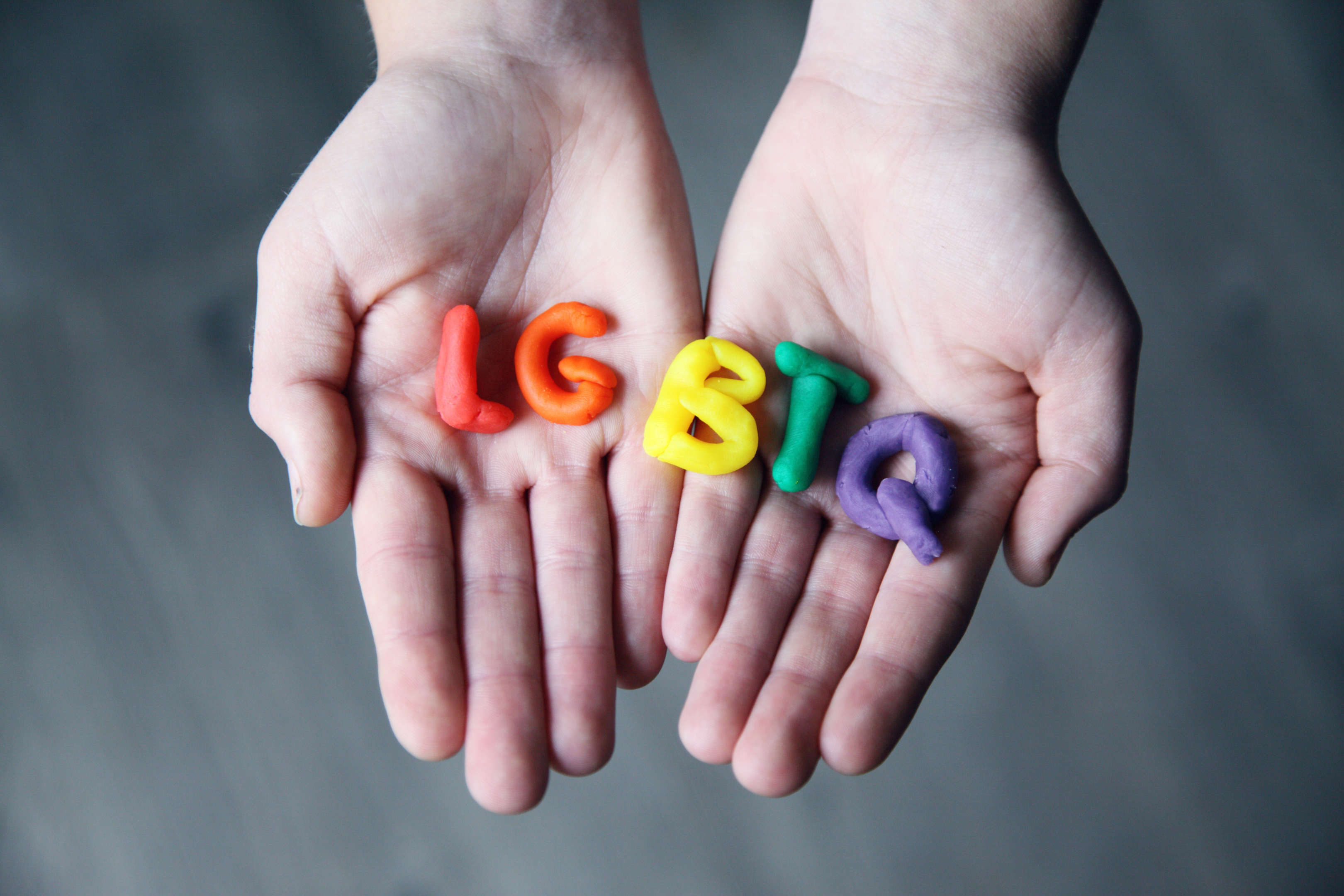 SIORAI BAR
For our next bar, we're venturing out of Soho (for now) and into North London. This popular bar is special because it is one of the few LGBTQIA+ bars in Northern London. Siorai Bar is open from Thursdays to Sundays and boasts cheap drink. It's karaoke nights make it a fantastic place for singing, dancing and socialising.
CENTRAL STATION
Smack bang in the middle of Kings cross is the aptly named Central Station. Granted, it is a bit old fashioned and is mostly overlooked when it comes to LGBTQIA+ bars in London, but look. Classics are classics for a reason.
Upstairs sees a cutesy B&B with cosy rooms and believe it or not, the pricing is actually pretty budget friendly, for London. And every Saturday night they throw a karaoke evening which draws in an eclectic crowd of LGBTQIA+ folks. Although it's not the hottest spot in London town, its central location and great atmosphere certainly makes it a good choice!
THE BRIDGE BAR
Tucked away behind Clapham High Street, The Bridge bar sits between sex shop Fetch and LGBTQIA+ cocktail bar, Arch. From the weekdays to the weekend, The Bridge Bar is always jam packed, and host a plethora of fruity shows.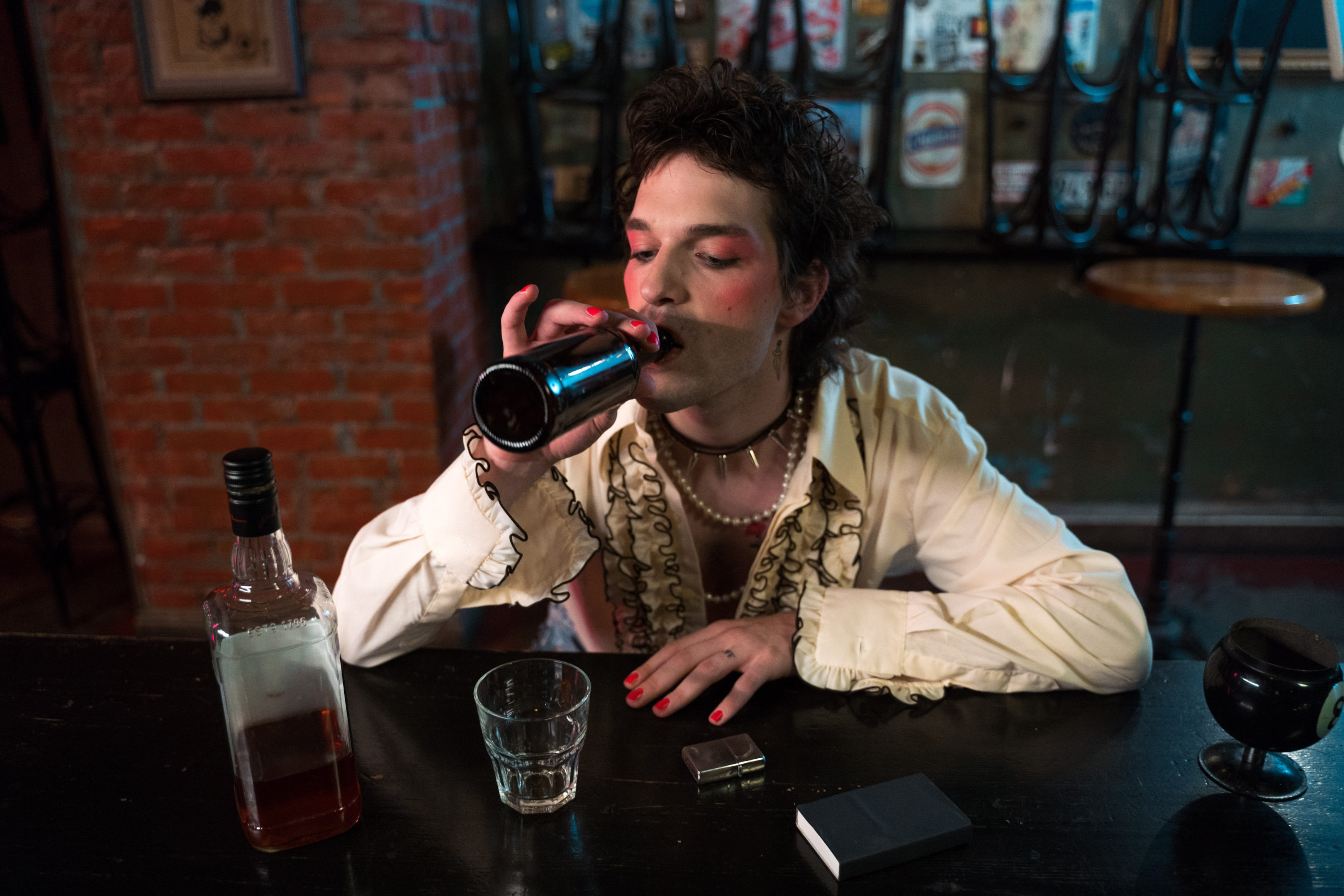 FIRE
Fire is a night club in Vauxhall, tucked away under a railway arch. Weekend after weekend, its dance floor is packed with folks dancing to the hottest DJ's and the freshest mixes. And for good reason. With pounding bass that shakes you from the toes up, and laser lights moving in perfect synchronicity to the music, it's a super dance club that never lets you down.
ROYAL VAUXHALL TAVERN
We're going in with another old reliable, the Royal Vauxhall Tavern. Situated in, you guessed it, Vauxhall, this place has been eyed by properties in the area for years due to its prime location, but luckily, the RVH has too much value in the community to go anywhere.
Fun fact: Princess Diana popped into the tavern once dressed in male drag! Another fun fact: Drag extraordinaire Lily Savage frequented the bar in the 80's! This Grade II listed building boasts awesome events like Push the Button and Bar Wotever. Is that iconic or is that iconic?
THE COCK TAVERN, KENNINGTON
Don't get it twisted. It's cock as in bird, people. Anyways, The Cock Tavern is self-described as a "free-spirited free house", and boasts a quirky Georgian-Tiki themed interior. Plus, you must try their signature Cock Punch cocktail!
THE QUEEN ADELAIDE
The Queen Adelaide was erected by the original owner after the iconic The George and Dragon was forced to close down back in 2015.
But worry not, The Queen Adelaide has a great atmosphere and is a queer space frequented by locals and tourists alike. And the groovy interiors are certainly Instagrammable. Watch our for the famous horses head!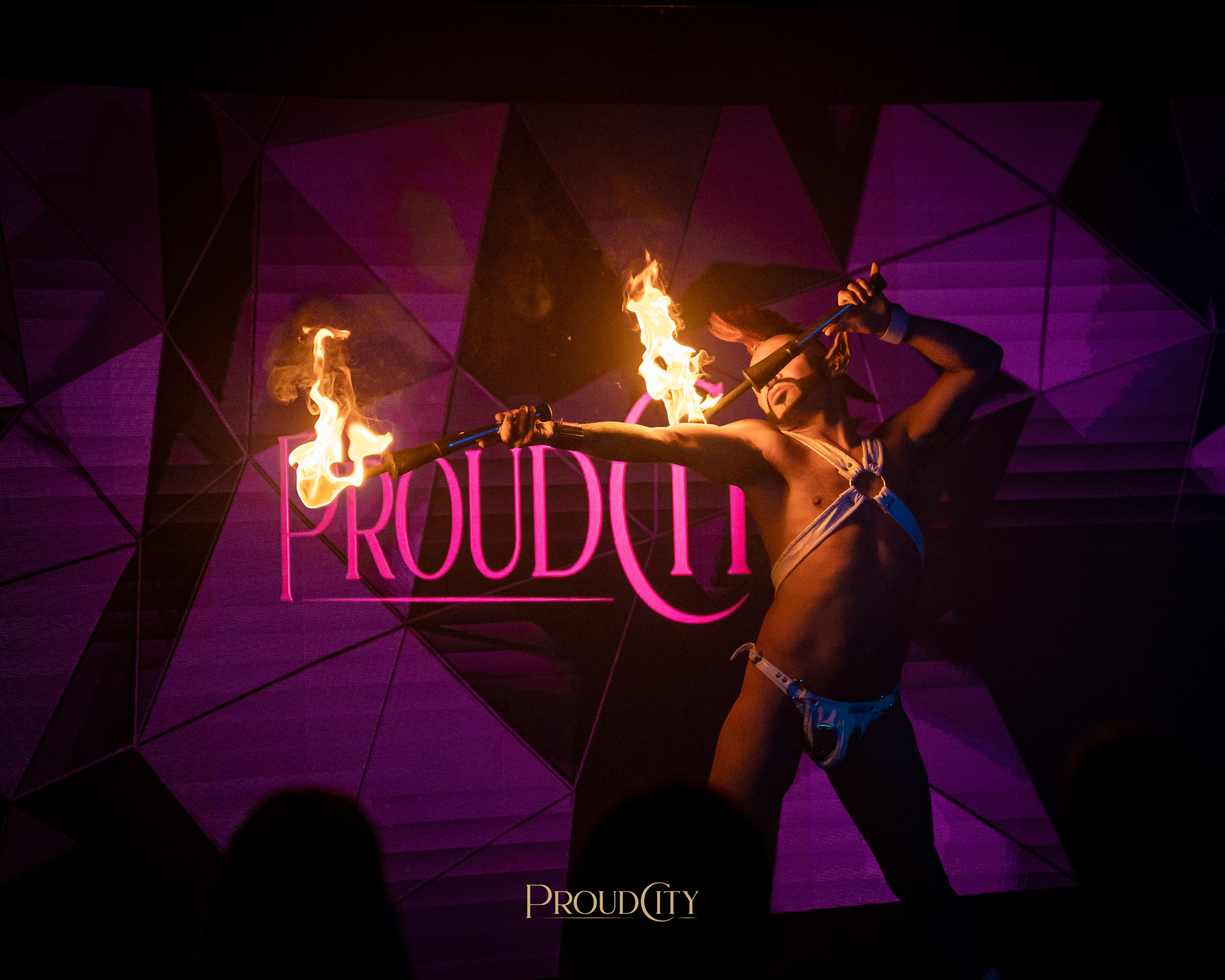 PROUD CITY
Big shout out to Embankment's naughty little cousin venue, Proud City. Located on Mark Lane, Proud City is a cabaret bar in central London.
Again, we are shamelessly blowing our own trumpet. But we can't help it if it just so happens to be a hub for London's LGBTQIA+ community. And if we do say so ourselves, we put on a heck of a show.
One of our best shows? A musical, Dragalicious extravaganza called Now That's What I Call Bingo. Hosted by the country's outrageous Drag Queens, NTWICB combines music booze and bingoin a raucous evening celebrating all things LGBTQIA+, all headed up by the best queer artists in the cabaretand drag game.
And don't worry, the banter and the drinks are flowing ten-fold, my friend. Proud City hosts Now That's What I Call Bingo Friday and Saturday nights – want to cop some tickets? Head over to our Proud City website. It's not one to be missed!
DALSTON SUPERSTORE
The next spot on our list goes to Dalston Superstore. Dalston Superstore is sat on Kingsland Street and is a two-sided coin. What do we mean? Well, by day its a lively brunch joint, and by night the basement dance floor exploding with heart-pounding tunes and a buzzing, diverse crowd of LGBTQIA+ folks. Now that's what we like to hear!
SHE SOHO
Yes, we're going back to Soho. But it's one of the gay hubs of the city for a reason! Found close to Leicester Square, She Soho does exactly what it says on the tin.
The place hosts everything from drag king nights, social events, and is a creative hub for queer women in London. But saying that, men are also allowed to come in and join the fun! This quirky basement bar is a must-visit if you're in Soho.
HALFWAY TO HEAVEN
The aptly-named Halfway to Heaven marks the exact halfway point between Soho and the world-famous club, Heaven. Punny, hey?! Halfway to Heaven has two floors. The ground floor bar is an intimate spot for a cheeky mid-week catch up with a pal. And if you head down to the basement any night of the week, you'll find some funny as heck performances from some of the city's best Drag Queens!
EAGLE LONDON
If you're a (slightly) older member of London's gay community, you'd have heard of Eagle by now. Eagle is located in Kennington, South London. And although it was previously pretty exclusive to the "gay golden oldies" it's now broadened its horizons and now welcomes in a fresh, younger LGBTQIA+ crowd.
Oh and how could we forget? Every Saturday night sees a set for Horse Meat Disco, which is one of the biggest and best club nights in this fine city. Plus it's got a cutesy beer garden that hosts barbeques in the summertime! Score!
RUPERT STREET BAR
Located on funnily enough, Rupert Street, the buzzing bar is a lovely spot for a cocktail evening to prime yourself for a night at out the hedonistic Soho clubs. Found just round the corner from the world-famous Piccadilly Circus, Rupert Street Bar boasts a happy hour from 1pm every single Saturday and Sunday. Also, if you love a cheeky bit of people watching, the bar's huge windows are more than happy to oblige!
YARD BAR
And if you want to continue your little gay bar crawl before a night out on the town, head to Yard Bar. It's just around the corner from Rupert Street Bar. And it's got a sweet outdoor space plastered with cutesy fairy lights. Yard Bar draws in a mixed crowd of LGBTQIA+ folks and always has a great atmosphere.
THE GLORY
If you're ever looking for a queer East London pub, you must try The Glory. The Glory opened its doors in 2015 and is a club, pub and queer performance space. And it's known to think outside of the box when it comes to queer entertainment.
You want examples? Well, it was the UK's first establishment to host a queer Jewish night! Mazel Tov to them! Plus their talented mixologists can whip you up anything from a classic bear to bespoke, yummy cocktails.
CONCLUSION
As we've reached the end of this blog, you should be well informed about all the biggest, booziest and best LGBTQIA+ . Although we like to have a laugh, but the importance of finding spaces inclusive to LGBTQIA+ folks is no joke. So here you have it, our list of gay bars for every colour of the rainbow. Happy bar-hopping, folks!